Cyber Grapes Services
Register your domain with CyberGrapes.org: The world's only not-for-profit reseller of reliable website hosting, email, and affordable domain names.
Connect Your Domain Name with Your Facebook Page
Did you know that you can connect any of your domain names registered through CyberGrapes.org with your Facebook page? You can do it in three easy steps.
Three easy steps:
1. Choose 'Set up' on your chosen domain name.

2. Choose 'Facebook' as your domain name's destination.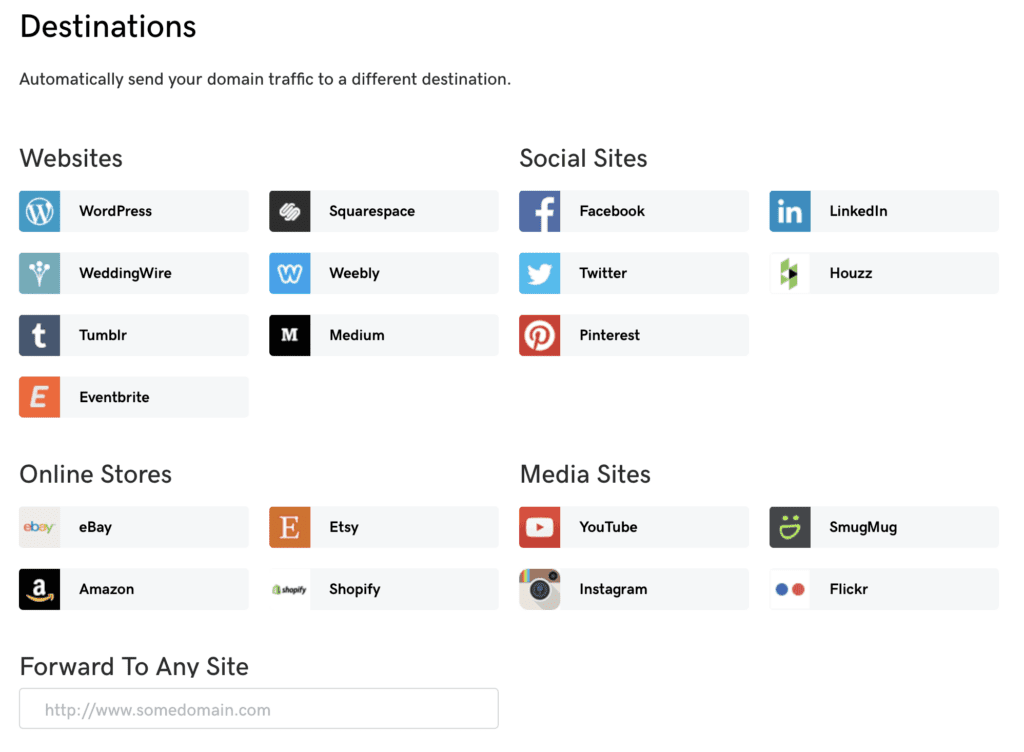 3. Enter your 'Facebook' URL and select 'Finish'.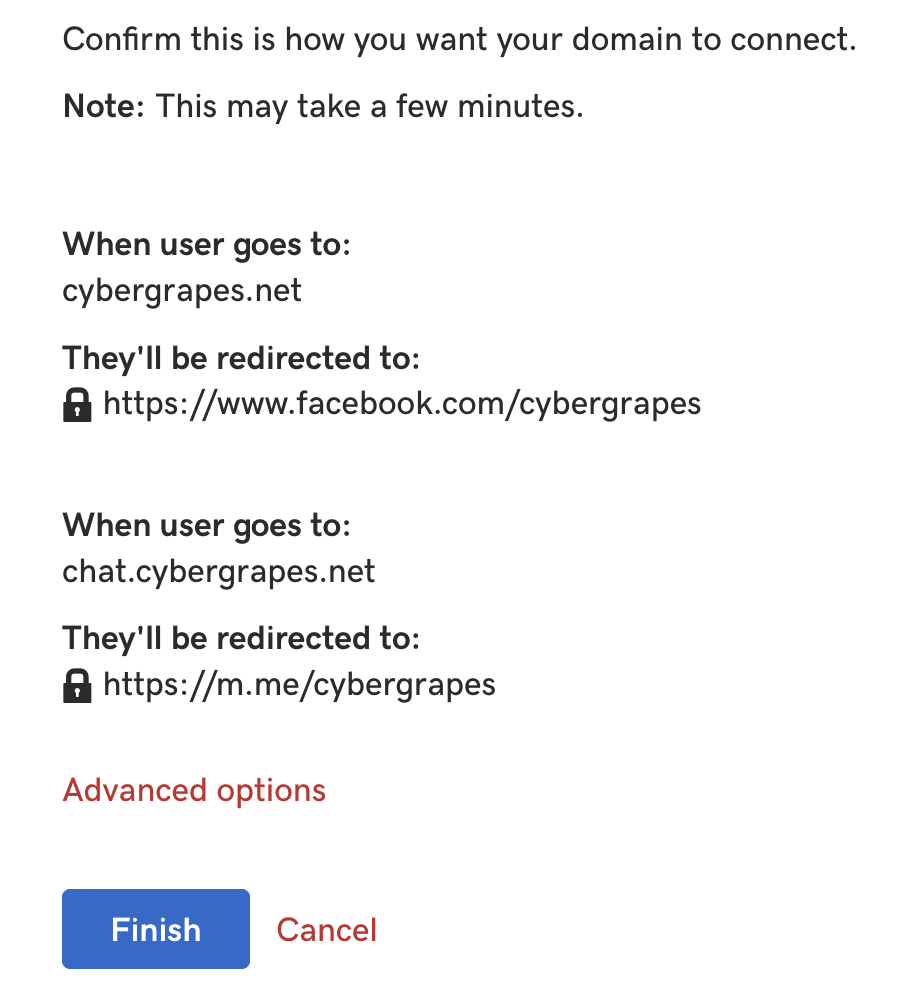 That's it! Just wait a few minutes and give it a try. 🙂
Make it happen with CyberGrapes.org.
Don't have a domain name or want a unique one just for Facebook? Register a new domain name or transfer an existing domain name today.