Cyber Grapes Services
Register your domain with CyberGrapes.org: The world's only not-for-profit reseller of reliable website hosting, email, and affordable domain names.
WinePress Blog
News, Tips, and Videos
What domains are available to register? CyberGrapes.org offers hundreds of domain extensions for registration, and…
Why Buy a .CO Domain Name? There are several reasons why you might want to…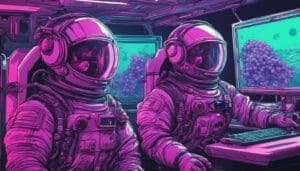 Connect Your Domain Name with Your Facebook Page Did you know that you can connect…
Your Cyber Grapes Advantage!
White-labeled, low-code/no-code diy digital products, dfy websites, and dfy hosting solutions. Less expensive to buy, faster to implement, and easier to maintain.
Your Cyber Grapes Family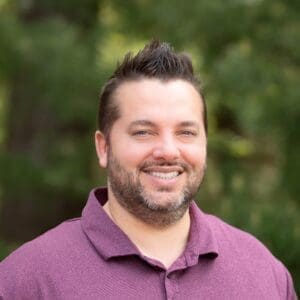 Chris Engler
Co-founder and Managing Member
Pioneering IT entrepreneur and WordPress consultant specializing in tailored solutions for entrepreneurs, small businesses, and nonprofits. Extensive experience in managing, optimizing, and developing WordPress-powered websites. Dedicated family man and husband to the company's COO.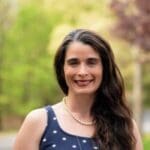 Jessica Engler
Co-founder and User Experience Manager
Versatile operations and user experience leader with a diverse background in event planning, architecture, media, and interior design. Expertise in crafting exceptional customer experiences and translating client visions into compelling designs and content. Dedicated wife, mother, and grandmother with a strong commitment to family values.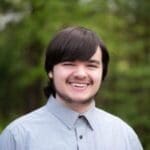 Luke Engler
WordPress Website Designer and Developer
Accomplished website designer and developer with 4+ years of experience. Consistent Dean's List honoree and Phi Theta Kappa inductee. Demonstrated leadership and expertise through managing and developing his high school's WordPress website. Proven track record of excellence in a variety of web development projects.
Some Happy Clients
I would love to shout out that I was very blessed to be referred to CyberGrapes to help me put together a website for my business. Chris and Jessica are honest and real when they help and develop all your concerns and needs. They saved me in multiple ways to put my site together and always there when I need help.
Back in 2017 I started a new business and found a website designer online. He developed a nice looking website but they never did any SEO or maintenance to keep my site up to date. In 2020 the website crashed. Did some checking around and was referred to CyberGrapes. The owner Chris Engler put my site on his servers and within a few days my website was up and running. Chris eventually redesigned my site. Now my business is up over 1000% and now my SEO score is 100%. I would recommend CyberGrapes to anyone who wants to upgrade their website or anyone who wants to start a new business.
I knew Chris as a knowledgeable and collaborative coworker in my "past life". I am now retired and living my "best life" as an artist. I want to paint, not do coding. That's how our lives intersected again. Chris helped me develop an art sales website to market my paintings. Although I knew how to develop a website "back in the day", the technology (and terminology!) changes so fast that one has to constantly update one's skills – which requires lots of time I would rather spend with a brush in hand. I strongly recommend Chris, Jess and sons to do website development and maintenance for the small business owner like me.
Contact Cyber Grapes
DFY Website and Hosting Team
Mon – Fri: 9am – 6pm EST
DIY Product Support Team
Always available 24/7